Written by TunedLoud
This is an album review from TunedLoud, the bigger, better and louder music magazine for artists who are breaking down the barriers and pushing the boundaries of independent sound.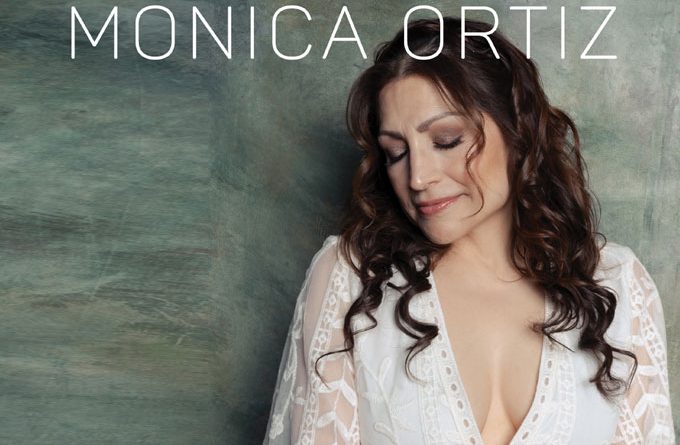 Monica Ortiz is singer-songwriter living in Nashville, TN. Her latest 9 track album "Journey Home", features outstanding collaborations from Matthew Odmark (Jars of Clay), Charlie Lowell (Jars of Clay), The McCrary Sisters and Matthew Koziol. It's wonderful. It's emotional, beautiful, relatable, and lovely. It is everything you expect after perusing pensive cover artwork. The songs she writes (or co-writes) seem sincere and it is as if she is sharing a bit of her true heart with everyone who is listening to her music. Furthermore Monica sings with purpose, emotion, and with just the right amount of restraint. This is how artists express themselves with skill, ability and sincerity, and without the necessity to be over showy. She is a gorgeous woman who is mature and knows who she is and where she is going. She is herself at all times, keeping her songs are timeless and smart.
Not only that, but the musical arrangements are perfect at conveying the mood she is setting for every song. The more upbeat tracks, smartly scattered through "Journey Home", keep the album moving with much-needed vitality, never letting the watery piano and melodramatic strings of the emotional ballads ensnare you in their alluring quagmire eternally.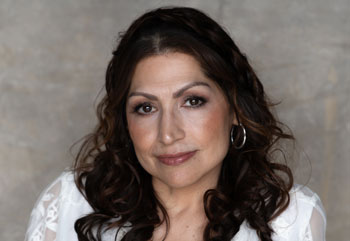 And if you think that's an overstatement, then you'll soon find yourself rapidly sinking into the luscious silky fiber of the opening track, "The Woman I Became", co-written with Charlie Lowell. Monica's presence is so strong, so physically impactful, that it commands the center of attention.
The mid-tempo "Burn Out" written by Heather Bond and Matthew Odmark, turns up the production boom, but Monica is everywhere. She's emphatically in the foreground and high in the mix. Monica Ortiz's skill at vocally embodying emotion reaches the core of truth here.
"Pigtails" co-written with David Dattner, has a nostalgic twist, and a playful beat, but an extremely serious message about self-determination which you should listen to with care. "On My Side", written by Heather Bond and Matthew Odmark, brings the brighter side of Monica's repertoire, as she frivolously whisks her way through a finger snapping beat and a vibrant, tropical-styled backdrop.
"Bring Me Home", again co-written with Charlie Lowell, is the type of introspective ballad, in which Monica technically excels in the most exceptional way. There are tangible traces of Barbra Streisand in her vocal phrasing, and in the song arrangement here, which I found totally captivating. And I say that with total, and due respect to a living legend.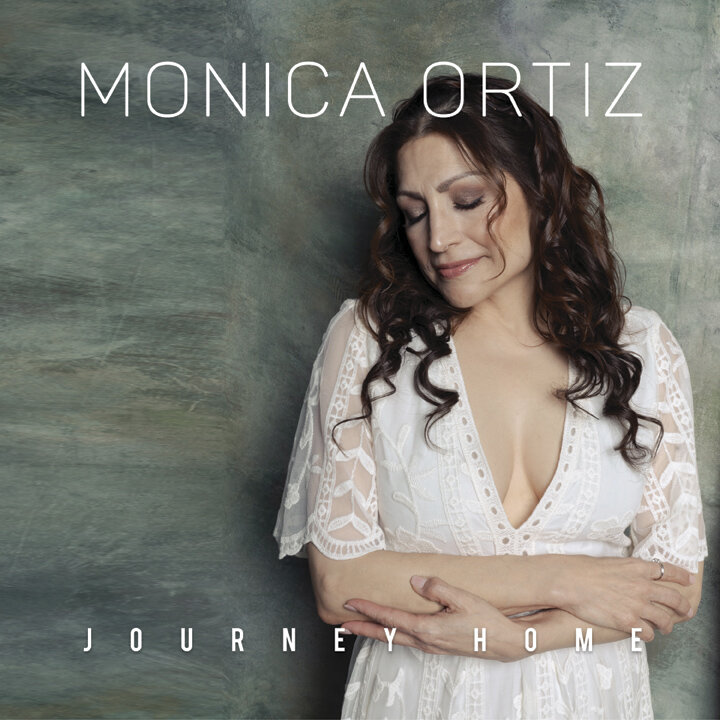 This is my absolute favorite track on the album. Without any doubt at all. In fact if you're looking for one single reason to acquire this album. This song is it. "This Time" featuring Mathew Koziol, sees another mood and style change, where both singers deliver just the right kind of groove and empathy to convince listeners.
Delicate and eloquent, "The Mirror" reflects another authentic listening experience. Slow to mid-tempo ballads are Monica Ortiz'sdaily bread, which she knows how to prepare, bake and deliver almost better than anybody else I can think of. "Let Me Be There", is a cover of an Olivia Newton-John song from 1973. Monica intelligently sticks close to the original, without attempting to revolutionize its template.
The album closes down with "When Heaven Can't Wait" featuring The McCrary Sisters – another delicious piano-driven ballad, co-written with Charlie Lowell and Michael Gigante. This song is yet another piece of palpable proof that Monica Ortiz is every bit the performance artist.
"Journey Home" reaches its communicative success because it works by letting you dictate your level of emotional involvement, as it doesn't overwhelm you any more than you need it to. That's an unusual trait by any standards, considering that most modern music productions, attempt assiduously to achieve the exact opposite.
Monica Ortiz shares her music, her stories and her emotions, she never overtly imposes them. But nearly every time she sings, the Nashville-based artist accesses the kind of acutely tangible emotion that claims your attention. Her songs have already dug into my brain, frequently causing spontaneous humming and singing.
---
This review was originally written and posted by TunedLoud on August 18, 2019.