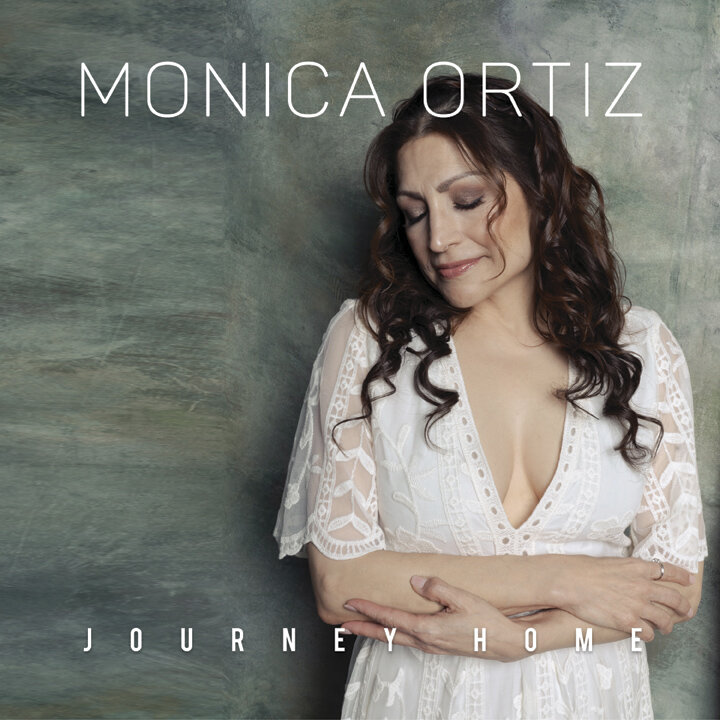 Monica Ortiz – Journey Home
A lush, personable and insightful album with a rich and unique twist.
Monica Ortiz is a singer and songwriter from Houston, currently based in Nashville. She has a passion for sharing stories and expresses herself through her music. Recently, she released a brand new album named "Journey Home."
One of the most distinctive traits of this release is certainly the energy and the drive that fuels the performance of the artist. The vocals feel very animated and spontaneous, an obvious sign that this performer is actually genuinely connecting with her lyrics, in a much deeper way. This isn't just a puppet singer popping out catchy hooks: there is a deeper concept behind the songwriting, which really adds weight to the mix.
Monica is a truly open-minded artist. She strongly believes that people listen to music with their hearts. They react to what sounds good to them, rather than to pointless genre limitations. For this reason, Monica's sound transcends genre barriers in order to give listeners a much broader experience of her music. She is also very connected to her own songwriting and lyrics, so she makes music that resonates in a very spontaneous and authentic way. In other words, Monica does what she feels like, and as a result, this album is eclectic and spontaneous.
As the title of this release might imply, Journey Home is actually an extremely direct album, with a one-of-a-kind feel and a stunning personal attitude. The release features nine tracks, including the stunning opener, "The Woman I Became."
This track has a beautifully autobiographical lyricism, not unlike some of the most poignant songs on this release. Tracks such as "Burn Out," as well as "Pigtails," and "The Mirror" are all great examples of Monica's heartfelt lyrics and attitude. On the album, there is also room for some incredible collaborations. For example, the track titled "This Time" also features Matthew Koziol, who contributed to this track with his groundbreaking performance as well.
One of my favorite songs on this release is definitely "When Heaven Can't Wait," which also features a really well-arranged collaboration with The McCrary Sisters. This song is a perfect conclusion to the album, particularly due to its lush, textural, and multi-layered sound, filled with beautiful harmonies, and some catchy melodies, despite the touching nature of the track.
"Journey Home" was recorded in Nashville, and the clarity of the sound really speaks volumes about the legendary tone of music city! As a whole, this release is a true emotional rollercoaster. At times, the record is fun and upbeat. At other moments, it is really unapologetically introspective, giving listeners a more intimate take on Monica's sound and vision.
From folk, to rock, country, pop and even reggae, anything goes!
In addition to the personable and edgy performance value, this release is also quite distinctive because of the sheer quality of the production. The mix quality on the album tracks is balanced and very detail-oriented, making for a lively, edgy, and stark sonic approach. In other words, there are many subtle nuances in this release, which really add to the richness of the track when summed up together. The frequency spectrum of the mix is also very balanced, with a tight, yet deep low end working wonders along with a smooth top end, which adds a sense of clarity to the music.
Ultimately, I'd definitely recommend giving this one a shot, particularly if you are a fan of artists such as earlier Taylor Swift, Shania Twain, and even Halsey. This is the kind of album that will surprise you for its sonic variety, and it will keep you on the edge of your seat due to its catchy, yet unpredictable arrangement. I always love to hear from artists who set the bar higher and push the envelope when it comes to their productions: this certainly appears to be the case!
This release channels the spirit of timeless pop songwriting while exploring different genres under a different perspective. Personality is definitely the keyword here, and Monica will win you over with her timeless charisma and ability to connect with listeners on a much deeper level.
Find out more about Monica Ortiz and do not miss out on "Journey Home," which is currently available on the web via Spotify, Amazon, or iTunes.